Buy Email Lists & Email Address Lists [2022]
by Alice Scott
-
Updated Nov 14, 2022
Reach New Customers Quickly & Grow Your Business
Buy Email Lists & Email Address Lists that are targeted, accurate, and up to date. Consumer Email Lists help you start email marketing like a pro!
Connect with new customers quickly, boost sales and grow your company.
FAQS
What is a Consumer Email List?
A Consumer email list is an email address list of people with personal email addresses (ex. Joe.Bean@hotmail.com).
The email address lists includes: Full Name + Physical Mailing Address + Email Address.
The email database list comes in a microsoft Excel file format that we email to you. You can save the email leads list to your computer, and use it as many times as you like. A sample email format is below.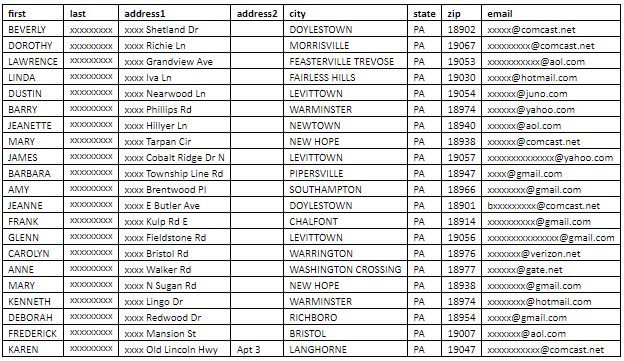 Why should I Buy Email Lists from you?
100% Opt-In Emails Addresses
Email Cleansing via NeverBounce
Voted Best List Broker by Business.com
Easy to Use Excel, CSV Files
Unlimited Usage
Starting at $195 for 1,000 Emails
1000's of Happy Customers
Email Marketing Expert Assistance
You can Start growing your small business today!
Is it legal to buy Email Lists?
Yes! It is legal to buy email lists.
It is legal to purchase email lists and buy email lists for marketing.
Buying Email Lists: Is it a good idea?
Some say you should never buy an email list. It's too risky. It doesn't work. It's too expensive.
However, we have many customers who have a different experience.
Pros of Buying Email Lists
Affordable: Starting at $195.00 for 1,000 Consumers
Quick: On average, it takes our customers ~ 5 minutes to buy a list
Easy: Buy an Email List online or over the phone
100% Opt-in: All Consumers have 100% Opted in to receive emails
Get New Customers Quickly: After you download your Email List, you can start email marketing to them within minutes
Boost Sales Now: Customers can access your products and services with just a click of a button. From your email, to the checkout on your website within seconds.
Pros of Buying Email Lists from LeadsPlease
There are a lot of great reasons for buying email lists (see above). However, the quality of the email addresses and the support & service you receive, will vary greatly from company to company.
These are some of the extra reassurances you get when you buy Consumer email addresses from LeadsPlease:
100% Opt-In Consumer Emails: Every Consumer/Person on your email address list, has given their consent to receive email marketing promotions. So, all of our Consumer Emails are Opt-In.
Multiple Usage : Some companies charge extra to use their Lists more than once. We don't. When you buy a List from us, you can use the List as many times as you like.
Same-Day NeverBounce Email Verification: We clean and update the email addresses constantly throughout the year. But to make sure you're getting only the very best email addresses, we run your list through NeverBounce email address verification software one last time, at the time you place your order.
90+% Consumer Email Address Accuracy: Get more of your emails delivered to the right people. Hit more Inboxes, get more clicks, and more sales, with guaranteed accuracy.
LeadsPlease makes buying email lists, simple, easy and affordable.
Is it legal to send Emails to purchased Email Lists?
Yes, it is legal to send Email campaigns to purchased email lists, as long as you comply with all CAN-SPAM rules and regulations.
Do all email services allow you to send emails to 3rd party purchased email lists?
No. Not all email services are alike, and not all of them allow you to send emails to 3rd party purchased email lists.
We strongly recommend checking with your email service before you purchase an email list, to make sure that they do allow prospecting to purchased email lists.
MailChimp, HubSpot and Constant Contact do not allow you to send emails to purchased email addresses.
How do I buy quality Email Lists?
You can buy email addresses and quality Email Lists on our website. We accept all major credit cards.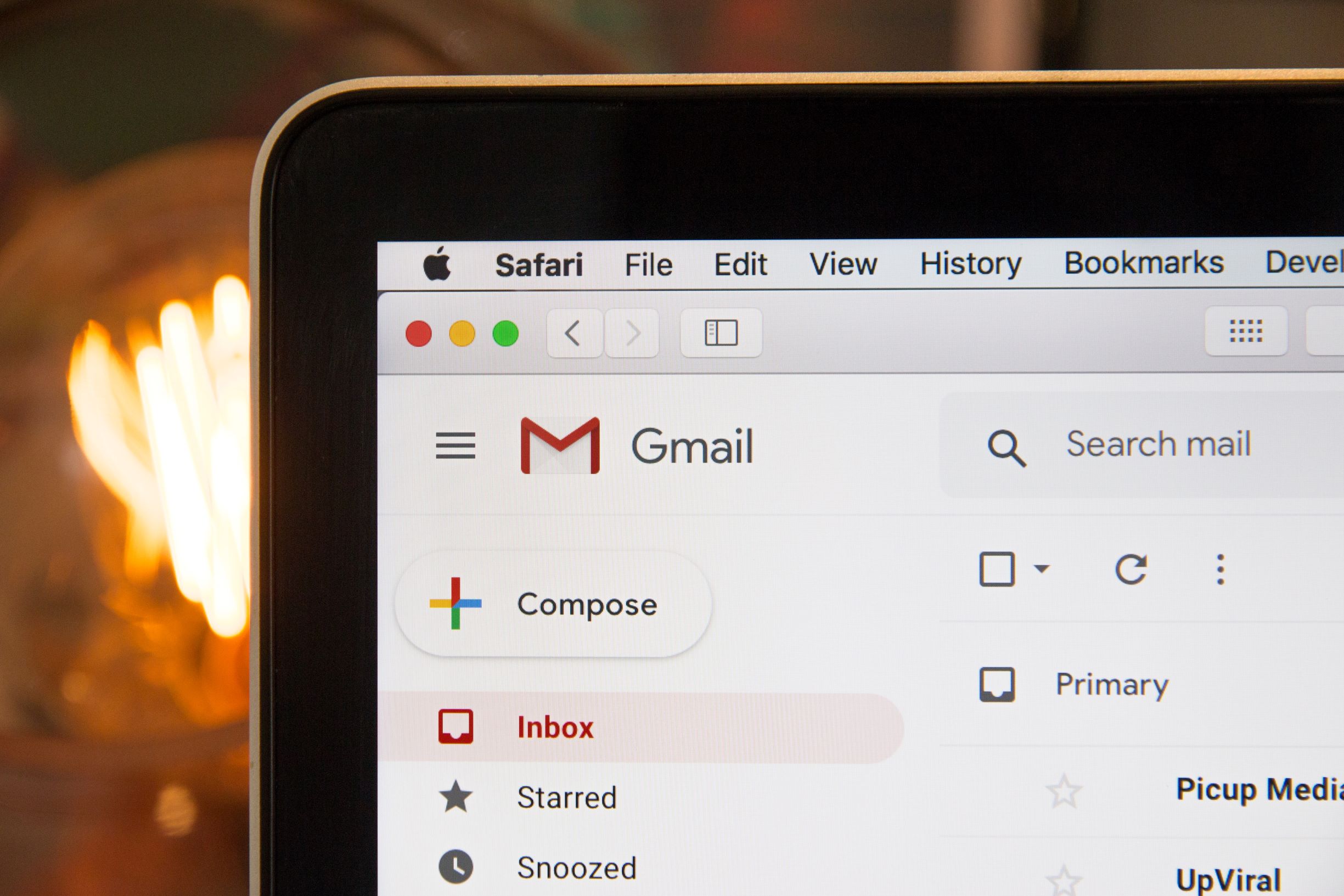 Do you sell 1000 email addresses list?
Yes ! We do offer 1000 email addresses list.
Consumer – 1000 email addresses list = $195.00
Find your target audience and buy targeted email list online or give us a call and we'll be happy to help you over the phone.
What programs can I use with my purchased email lists?
Our high quality Consumer Email Lists come in an easy-to-use Excel file format (.xls / .csv). This common spreadsheet file format is easy to use in Excel, SalesForce, and LeadsPlease+.
Can I integrate my Social Media with an Email Campaign?
Yes! Some professional, email deployment services allow you to add your social media icons to your email design.
This cool feature allows you to quickly show people what social media accounts you have, and allow them to quickly visit your social media pages. For example, FaceBook, Twitter, LinkedIn, Instagram etc.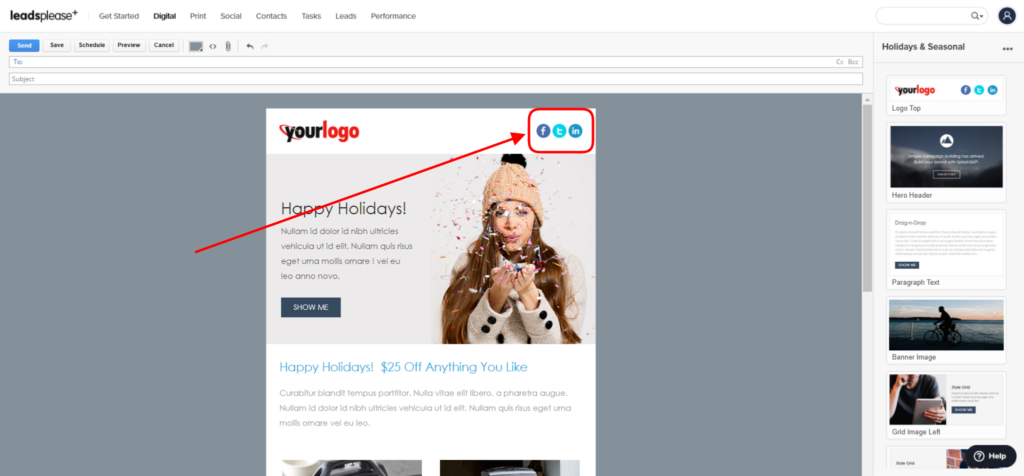 Are your Consumer Email addresses all opt-in?
Yes. All of the people on our Consumer Email marketing lists, are opt-in. This means that everyone on our lists, have given their permission to receive marketing information via email.
What type of People can I search for? What demographic selects are available?
Adult Age
Marital Status
Homeowner / Renter
Household Income
Net Worth
Education
Occupation (ex. Dentist, Medical Doctor / Physician, Legal Professional, Teach, Nurse etc)
Gender
Children in the Home
Business Owner
Pet Owners
Interest / Hobbies (ex. Baseball, Gardening, Music, Books, Photography, Crafts, Food & Wine, Travel etc)
Veteran in the Household
Ethnicity
Charity Donors
Apartments / Condos
Single Family Houses
Home Market Value
Business Owner
Buying Indicators
Voters
Auto Owners
Boat Owners
What information is included in a Consumer Email List?
Full Name + Physical Mailing Address + Email Address
Can I get targeted Email Lists that include Phone Numbers?
Yes. We do offer Phone Numbers.
Business Emails Lists include a Business Phone Number for every business on your List.
However, Phone Numbers are not included in the Consumer Email Lists that are purchased online. For more information about purchasing a Consumer Email List that includes phone numbers, please visit our Mailing Lists with Phone Number page.
How much do your Consumer Email Lists cost?
Email Marketing is one of the most cost effective forms of marketing and lead generation.
The minimum is $195.00 for 1000 Emails. The cost goes down the more you buy.
| Quantity | Price per Record |
| --- | --- |
| 1,000-2,499 | $0.195 |
| 2,500-4,999 | $0.176 |
| 5,000-9,995 | $0.158 |
| 10,000-24,999 | $0.142 |
| 25,000+ | $0.128 |
Consumer Email List Pricing
What format do the purchased email lists come in?
Excel/CSV file
Can I keep the list and reuse it as many times as I like?
Yes. You can use your marketing email list as many times as you like.
How accurate are your Consumer Email Lists?
We take great pride and care in maintaining the quality of our data, as it is the core of our business.
Our Consumer Email Lists are routinely updated throughout the year, as new information becomes available. During these updates, old email addresses get updated or removed and new, valid email addresses get added.
We also perform one final list cleansing at the time you purchase your email list. This final email address verification process validates all the email addresses on your email data list. So, after this validation process, your list is as accurate as possible, resulting in higher conversion rates and less unsubscribes.
Although we go to great lengths to frequently clean and update our databases, they will always contain a small number of undeliverable mailing addresses & emails, aliases, out of date information and data errors that are beyond our control.
On average, you can expect to receive the following accuracy rates:
Consumer Mailing Address & Demographics – 95+%
Consumer Email Address – 90+%
After I buy my email list, what do I do?
After you buy a list of emails, you can execute your marketing strategy and start deploying your marketing messages and outreach to potential customers!
Upload your list of email addresses into your email program and send out a campaign to your target market. Or, you can forward the usa email list to an accredited email service distributor who can send out the emails on your behalf. And just like that…Voila, you're all done!
Please note: For the best return on investment, we strongly suggest that you use a verified, accredited 3rd party email service provider to help you release your email marketing campaign. This will ensure optimal email deliverability, less bounced emails, less emails hitting spam folders, and higher open rates.
Where can I go to design my email?
If you need help with email design or email distribution, we can help!
Our sister company LeadsPlease+  enables you to quickly and easily design an eye-popping, professional email, and then create & send your email campaign.
To create eye-popping, professional emails, please visit LeadsPlease+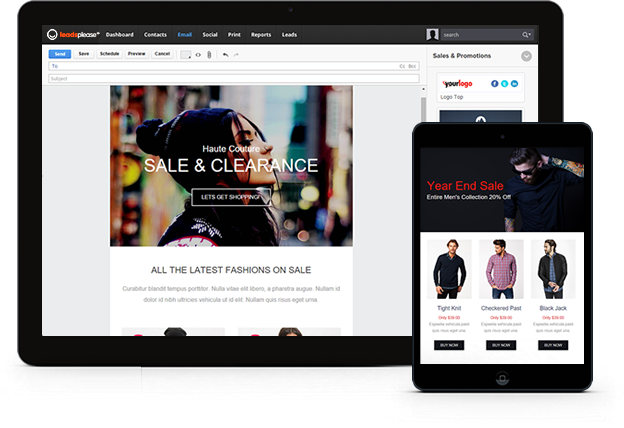 Can I use your lists with MailChimp, HubSpot or Constant Contact?
No. MailChimp, iContact, HubSpot and Constant Contact do NOT allow you to upload/send to third party, bought lists, like ours.
If you intend to use a third party email service distributor to release your email campaign, please make sure you check with them first, to see if they allow you to use third party lists.
If you're looking for a great email service where you can design emails and send out email campaigns to our email lists, we recommend trying our sister company LeadsPlease+
Can I use my personal Gmail/Yahoo/Hotmail/AOL/Outlook account to send out an email blast campaign using one of your lists?
Some email services allow you to send bulk emails to third party contact lists, some do not. Please contact your email service directly if you have questions regarding their bulk email deployment rules.
If you're looking for a great email service where you can design emails and send out email campaigns to our email lists, we recommend trying our sister company LeadsPlease+
Can you recommend an Email Marketing service?
Yes! Our sister website LeadsPlease+ is a powerful marketing tool. LeadsPlease+ is an all-in-one marketing platform that includes CRM, Direct Mail, Social Media, and Email Marketing functionality.
LeadsPlease+ is a professional, cost-effective, and easy-to-use marketing tool that helps small businesses quickly connect with potential customers and increase their brand awareness.
LeadsPlease+ makes digital marketing easy, with a simple but sophisticated Email Design editor. There are 100's of professionally designed templates and an easy drag and drop design feature. You can design eye-popping emails with powerful cta's, and punchy subject lines to boost your email marketing efforts. Create signup forms for new subscribers and dramatically increase your subscriber list. Or create real-time email newsletters, to promote a webinar or event, or a welcome email to entice new potential customers to click-through to your website and increase website visitors.
After you customize your email content, you can upload your contact information, company name, company website, customer data and email contacts. Then all you need to do is schedule and launch your email campaign. The system also allows you to set up email automation and notifications so you can setup repeat and scheduled emails.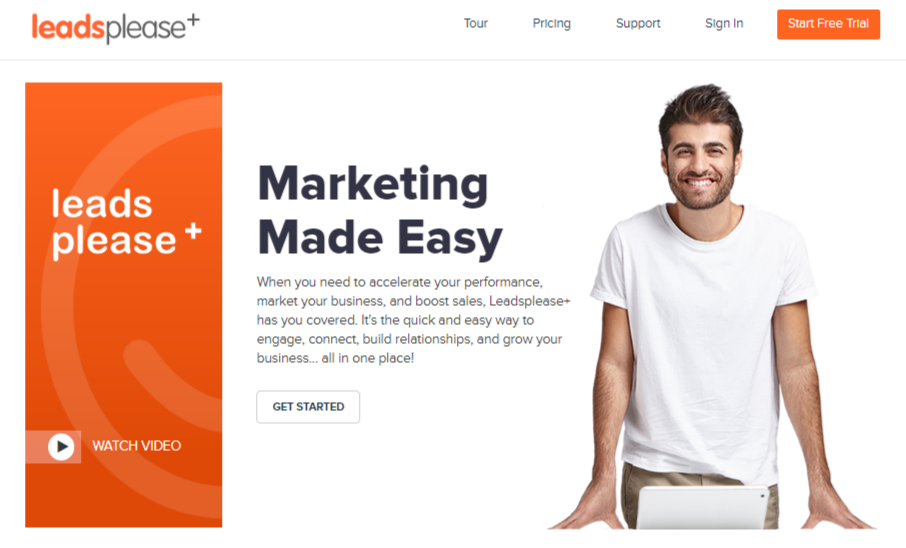 I'd like to learn more about email marketing and email marketing best practices – can you help me?
Yes! Please Contact Us to request a copy of the LeadsPlease Email Marketing Guide, which includes tips and information about email marketing and best email marketing practices.
Other Helpful Resources
Can we help you?
Call us on 866 306 8674
for free expert assistance.
Or try our
It's 5:27pm in Phoenix & we're in the office!