Mailing Lists for Schools
Posted on 2013-10-15
by Jenny
We recently had the pleasure of working with Wake County Public School System. Their goal was to launch a targeted marketing postcard campaign to inform families in their surrounding neighborhoods about the benefits of enrolling in their K-12 Magnet & Application School.
In order to reach the right households and get their postcards into the hands of potential applicants, it was crucial for themto build a targeted mailing list of families who lived close to the school, who had a flexible Household Income and Children Age 6 or younger. The LeadsPlease mailing list tool enabled them to quickly build their targeted mailing list online, then download it to their computer and start mailing out their campaign to boost awareness and enrollment.
Their postcard design is simple but clear, and eye-catching. The bright color scheme quickly grabs your attention, and the uncluttered design makes it quick and easy to decipher what the call to action is, and where and when the event is taking place. A bold, catchy postcard design and a targeted mailing list is a perfect recipe for a sure-to-bepowerful mailing campaign!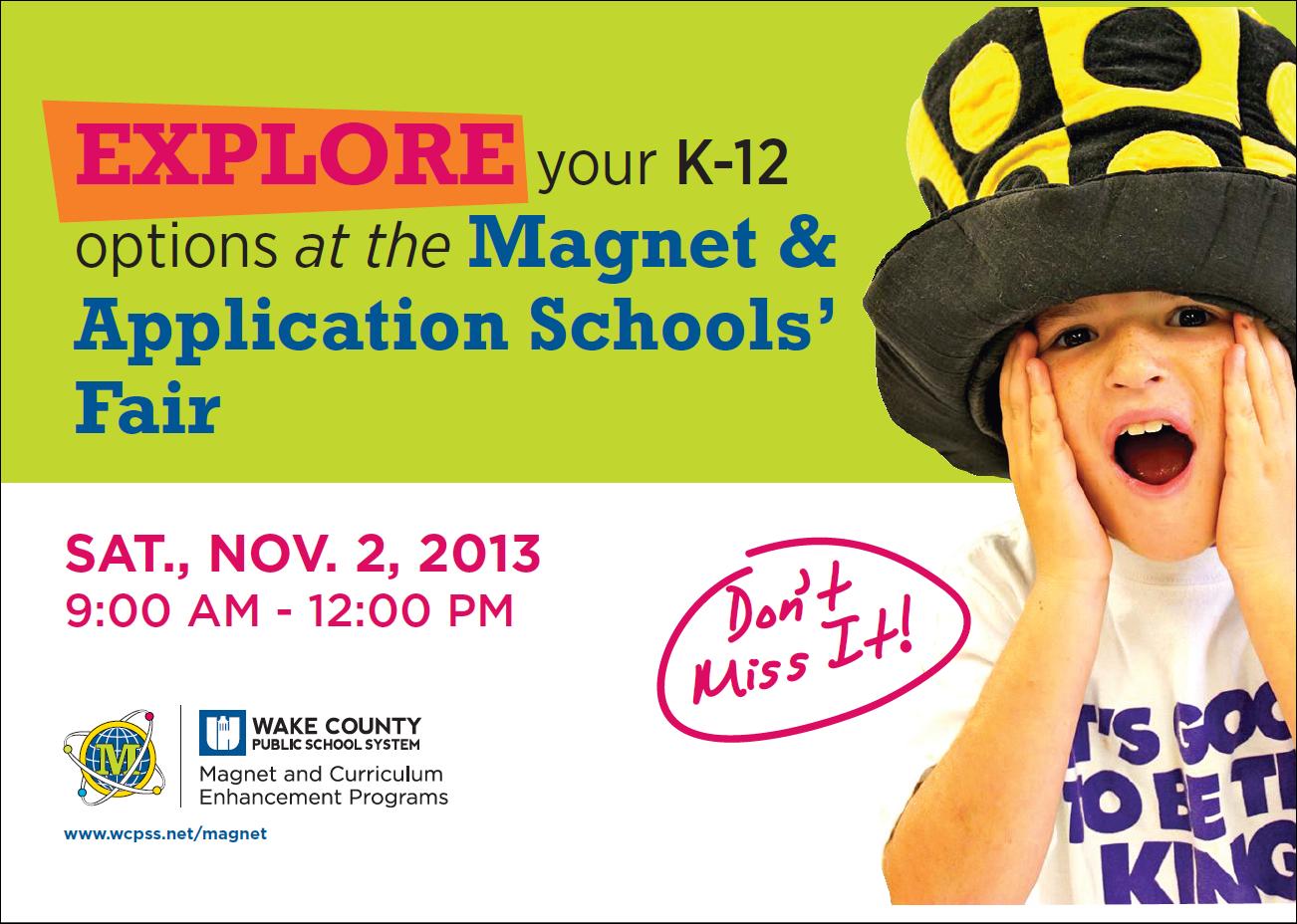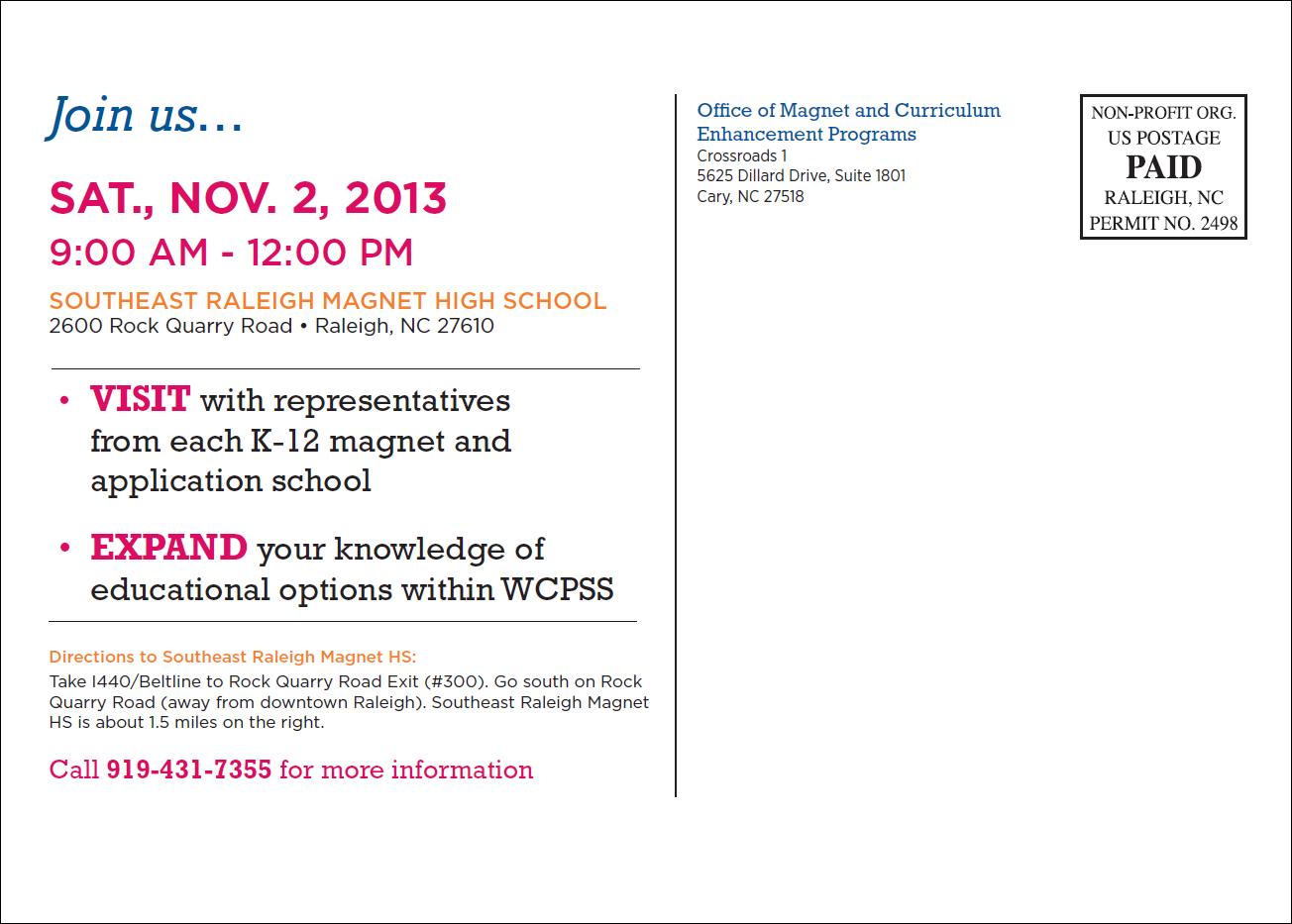 Can we help you?
Call us on 866 306 8674
for free expert assistance.
Or try our
It's 5:27pm in Phoenix & we're in the office!