Mailing List for Back to School Mailers
It's almost back-to-school time! Use a targeted mailing list for your back-to-school mailer and make sure your advertisement reaches the right families who are most likely to need your products / services.
Target families by zip code, city or county or enter your store address and target families who live in a certain mile radius of your location. Families tend to shop close to home, so keep that in mind when you're creating your mailing list.
Target families by the age of the children and/or other demographics. You can target all households with children ages 0-18, or you can be more specific and target specific age ranges (ex. 5-13). If necessary, you can tailor your mailing list further by adding demographics like Age of Parent, or Household Income level etc.
Build your mailing list online, or give us a call and we'll be happy to help you! 1 866 306 8674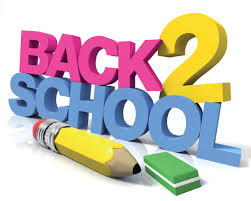 Can we help you?
Call us on 866 306 8674
for free expert assistance.
Or try our
It's 5:27pm in Phoenix & we're in the office!