Direct Mail Marketing – Why You Should be Doing It
Posted on 2015-06-18
by Jenny
Is your business using Direct Mail Marketing?
According to a recentstudy by Catamount Marketing, "How your customers want to be contacted", 32+% ofpeople surveyed, prefer to be contacted by Direct Mail over all other forms of communication.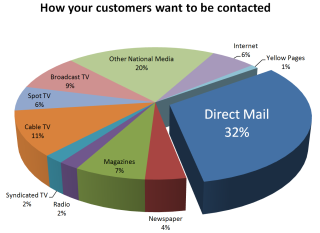 Can we help you?
Call us on 866 306 8674
for free expert assistance.
Or try our
It's 5:27pm in Phoenix & we're in the office!