USPS New Forget Me Not Stamp
Posted on 2015-04-24
by Jenny
"Affirming its long-standing commitment to help find missing children, the U.S. Postal Service® issues this new stamp to make members of the public more aware of the ways they can assist-and to offer hope to the families of missing children as they continue their search.
This stamp features a photograph by Harald Biebel showing a small bunch of purple forget-me-nots on the left with a lone flower farther to the right, all of them against a white background." USPS
Show your support for families with missing children, by purchasing the new USPS Forget-Me-Not Stamps.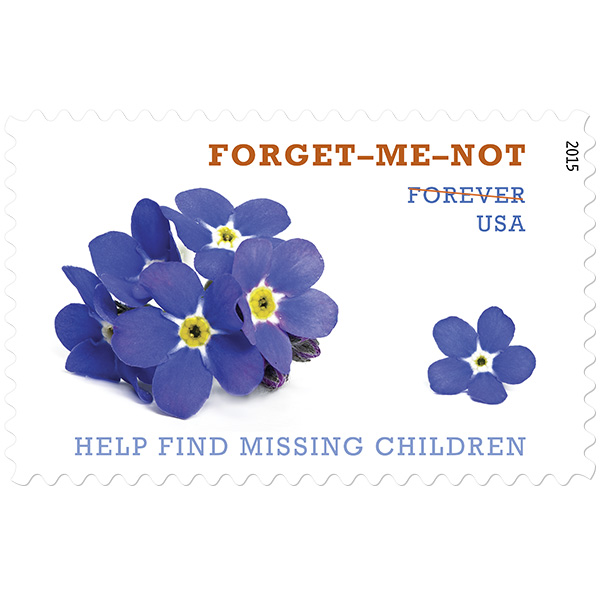 Can we help you?
Call us on 866 306 8674
for free expert assistance.
Or try our
It's 5:27pm in Phoenix & we're in the office!