Holiday Sales Likely to Increase This Year!
Posted on 2013-10-21
by Jenny
Good news marketers! 🙂
According to the National Retail Federation, Accenture and ShopperTalk, Holiday sales in November and December 2013 are likely to exceed 2012 sales. So get on your Holiday hats and start planning your Holiday marketing campaign!
Here's a fun Infographic from Direct Marketing News highlighting some interesting stats on Holiday Sales and Consumer spending.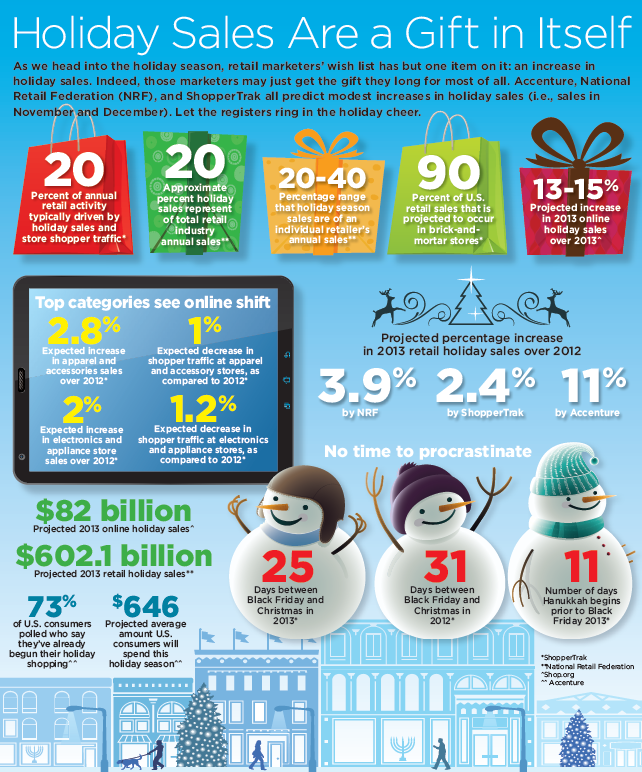 Can we help you?
Call us on 866 306 8674
for free expert assistance.
Or try our
It's 5:27pm in Phoenix & we're in the office!