Mailing Lists For Dental Offices
Posted on 2013-08-27
by Jenny
Building a mailing list for dental offices has never been easier!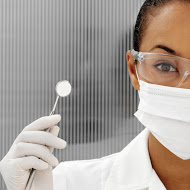 Build a targeted mailing list in 3 easy steps:
Choose the database you want to work in.
Choose the geographic area you want to target.
Choose demographic selects to reach your ideal customer profile.
An example of a targeted mailing list for a dental office may be:
Consumer/Residential database
10 mile radius around the dental office address
Families with children
Length of residence (to find newcomers)
We can print labels for you.
We can format the list so you can print on your own labels.
LeadsPlease can help you with a complete package (mailing list, printing & postage)
Call us on866 306 8674
Can we help you?
Call us on 866 306 8674
for free expert assistance.
Or try our
It's 5:27pm in Phoenix & we're in the office!