5 Steps to Create a Website That Both Your Customers & Search Engines Will Love
Posted on 2013-06-05
by Jenny
5 steps to create a website that both your customers & search engines will love.
A lot of our mailing list customers create postcard mailing campaigns in an effort to help drive traffic to their website and boost online sales.
Here's a great article by Search Engine Watch that can help you create a website that your visitors will find easy to navigate, while also boosting your SEO!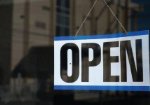 Can we help you?
Call us on 866 306 8674
for free expert assistance.
Or try our
It's 5:27pm in Phoenix & we're in the office!