Mailing Lists Of PeopleTurning 65
Posted on 2013-04-29
by Jenny
Looking for people who are turning 65?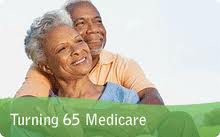 You may be an insurance agency trying to find people turning 65 by birth month for Medicare Marketing.
You may simply want to market your products to people turning 65.
For example:
: Financial & Insurance Services
: Optical Services
: Health Care
: Adult Living
: Adult Education
: Adult Fitness
There are approximately 8000 people turning 65 every day!
Get your marketing materials to these people ahead of the competition.
Find exactly the target ages and specific demographic selects you are looking for.
We can help you with a complete package of mailing list, printing & mailing services!
Can we help you?
Call us on 866 306 8674
for free expert assistance.
Or try our
It's 5:27pm in Phoenix & we're in the office!