USPS Preferred Place Names
Posted on 2013-04-05
by Jenny
All LeadsPlease mailing lists include USPS 'preferred' and 'acceptable' city names only.
This means that when you buy mailing lists from LeadsPlease, you are receiving top quality addresses, formatted in accordance with USPS requirements. This ensures that more of your mail will get delivered quickly and accurately.
Some zip codes are associated with several different City names, so the USPS designates 'preferred' and 'acceptable' city names to minimize confusion and speed up mail delivery.
For example : there are 14 different city names associated with zipcode 08008 in New Jersey. That's a lot of different city names! So the USPS chose 1 'preferred' city name for this zip code (Beach Haven) and 6 other 'acceptable' city names (see below). If you use a city name that is not either the 'preferred' or 'acceptable' city name on your mailing piece, your mail may not be delivered accurately.
You can look-up any zip code in the USA by visiting the USPS site online :USPS Look-Ups.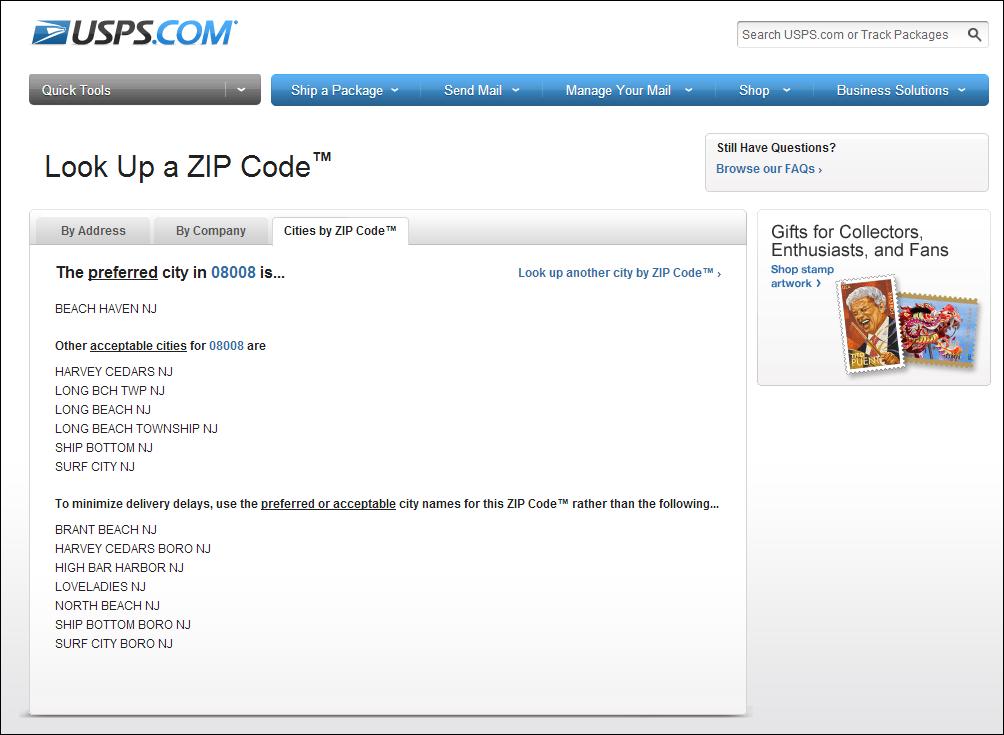 Can we help you?
Call us on 866 306 8674
for free expert assistance.
Or try our
It's 5:27pm in Phoenix & we're in the office!