USPS Valentine's Day Stamps
Posted on 2013-02-14
by Jenny
Happy Valentine's Day!
In celebration of this year's Valentine's Day, the USPS recently released this beautiful, new 'Sealed with Love' Stamp. The stamp is part of an almost 40 year tradition of releasing new LOVE stamps every year.
This beauty illustrates a folded envelope that's been sealed with a heart-shaped wax seal, similar to what may have been used back in Victorian times.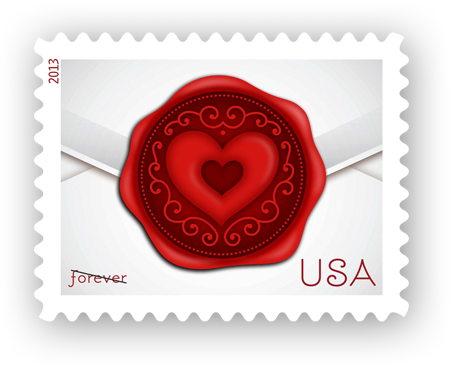 Can we help you?
Call us on 866 306 8674
for free expert assistance.
Or try our
It's 5:27pm in Phoenix & we're in the office!