People Turning 65 in 2013
Posted on 2013-02-07
by Jenny
There are 2,170,848 People in the USA who will be Turning 65 in 2013 !
If you're a Medicare Insurance Agent and looking to find People who are Turning 65 this year, you've come to the right place! Find people Turning 65 near you and then download a mailing list to your computer in minutes!
We can help you find a mailing list of people Turning 65 years old, anywhere in the USA. You can select by zip codes, cities, counties or states, or a radius around a central address. You can target all people Turning 65 years old this year, or you can specify certain Birth Months – ex. People Turning 65 in July-December 2013.
Build and buy a Turning 65 Mailing List now
Need more information?
Call us : 1 866 306 8674

Email us : info@leadsplease.com
Fill out a Contact Us form for a quote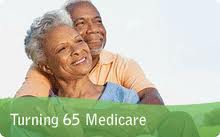 Can we help you?
Call us on 866 306 8674
for free expert assistance.
Or try our
It's 5:27pm in Phoenix & we're in the office!