Holiday Direct Mail Contest: $100 Gift Card
Posted on 2012-12-12
by Jenny
Need a little extra cash this holiday season? 🙂
If you plan to mail a Holiday Promotion thisDecember, please submit your mailing piece artwork to us and we'll enter you into our 'Holiday Direct Mail Contest' and the chance to win a $100 Amex Gift Card!
What you need to know:
Entries must be submitted before December 31st 2012
Your mailing piece must be a Holiday Promotional mailing that advertises a product or service (not just a Holiday Card wishing customers a Happy Holidays.)

Email us a copy of your Holiday Promotion (ex. Postcard / Letter / Flyer) :

info@leadsplease.com

Provide us your Full Name & Company Name
Write a short description about the goal of your mailing
Let us know if you have any questions…Good luck !
Ps. Here's an example of an eye-popping Holiday mailer from 2011.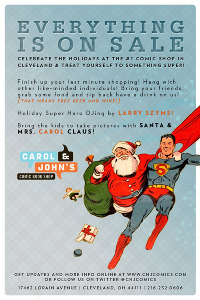 Can we help you?
Call us on 866 306 8674
for free expert assistance.
Or try our
It's 5:27pm in Phoenix & we're in the office!