Letters to Santa Claus :)
Posted on 2012-12-06
by Jenny
This year the USPS will celebrate their 100 Year Anniversary for one of their most celebrated programs; the Letters to Santa Claus Program!
It's a wonderful program, and a great, easy way for volunteers like you and I, to help a child in need during the holiday season.
Every year 100,000's of Children write letters to Santa and address them to 'Santa at the North Pole'. These letters get sorted and opened, and copied. 1 copy saved securely at the USPS, and the other one gets placed in an 'adopt a letter' box (after all the Child's personal information has been blacked out). Volunteers can go into their local post office and 'adopt' a letter from a child in need, and help full-fill one of their holiday wishes!
You can read more about the Letters to Santa Program and how to participate on the USPS Site.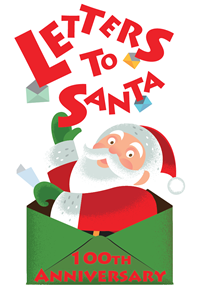 Can we help you?
Call us on 866 306 8674
for free expert assistance.
Or try our
It's 5:27pm in Phoenix & we're in the office!