Mailing Lists For Latinos/Hispanics Marketing
Posted on 2012-10-29
by Jenny
The Latino/Hispanic demographic is rapidly growing market & if you want to market your products to the Latino/Hispanic communities in your area
Do you know how to find them?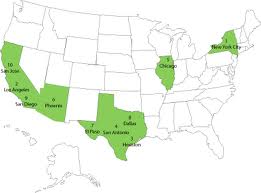 Choose the consumer/residential database.
Then select the geographic area you want to search in.
Move to the demography page. Here you will find the 'ethnic' selects.
You may want to think about the benefits of building a targeted mailing campaigntoensure that your mailing only goes to your chosen demographic and address them personally for the best response.
You may want to find out how many Latinos/Hispanics (and other ethnic groups) are moving in the USA.
Can we help you?
Call us on 866 306 8674
for free expert assistance.
Or try our
It's 5:27pm in Phoenix & we're in the office!