Mailing Lists Of Charitable Donors
Posted on 2012-09-19
by Jenny
Looking for new donors?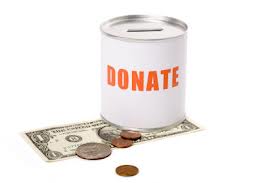 Build a targeted mailing list to eliminate those unlikely to respond to your message.
Get the best postal rates for your not for profit organization.
Keep your 'call to action' simple and clear so that donors know exactly what is expected of them.
Create 'trust' by giving potential donors a safe, secure and fast way to donate.
Let donors know that your charity has the highest standardof practice.
TheBetter Business Bureau is a great resource for both donors and charitable status businesses.
Find out what donors are looking for in the charities they support.
Best practices get best results.

Can we help you?
Call us on 866 306 8674
for free expert assistance.
Or try our
It's 5:27pm in Phoenix & we're in the office!