New Issue Stamps 2012 From The USPS
Posted on 2012-02-15
by Jenny
The USPS New Issue Stamps for 2012are here!
Each new stamp has a lovely illustration and nice detailed description.
We particularly love the Grand Canyon Arizona Stamp but we are biased as we love our home state!
These lovely illustrations will enhance your direct mail pieces and add that 'personal' touch so check them all out!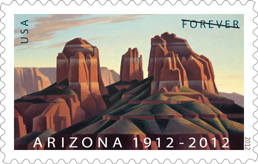 Can we help you?
Call us on 866 306 8674
for free expert assistance.
Or try our
It's 5:27pm in Phoenix & we're in the office!