How to Write Killer Copy For Your Direct Mailings
Posted on 2011-02-15
by Jenny
How to write killer copy for your direct mailings that boosts response rates and ROI
Alice Brown – Editor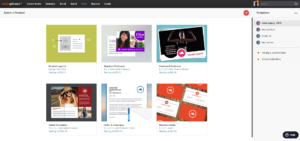 Learn How to write Killer copy for your direct mailings (or content/text) to help 'sell' your products and services. This is crucial to the success of any direct mail campaign; so take a second to digest these quick tips to writing killer copy that boosts response rates and your ROI.
It's all about the 'Benefits'
Write about the 'benefits' of your product/services and less about your products' 'features'. benefits' focus on your customers.
Benefit oriented statements/phrases focus the attention on your customers ad help your customers understand how your products/services will make their life just that little bit easier.
A gardening service could highlight the 'benefits' of their lawn care service by writing:
"Free up your weekend and relax! We'll take care of your lawn and garden so you don't have to."
An example of a boring, 'feature' oriented piece of copy:
"We use professional lawn care tools and our team is quick and efficient".
Get Emotional!
People respond and react to their emotions, so connect with your customers and use text/copy that sparks 'emotion'. Understand who they are, and connect with them 'emotionally'.
Example: "We know times are tough – and we want to help…introducing free coffee Mondays!"
Conversational Style
Don't use stiff, 'advertising talk' or impersonal text – it's cold and boring and will quickly get your promotional mail piece tossed in the trash.
Get 'personal' and write as if you're having a conversation with your customer. Conversational style ('you', 'we' etc) breaks down barriers and connects you with your customers.
Less is More
People 'scan' text and copy so keep your text short and your offer bold and clear. Tell your story, and then stop.
Active voice
Use the 'active' present tense and drop your passive tense phrases. The active/present tense creates a sense of immediacy and urgency while the passive tense feels awkward and detached.
Present tense: "The dog bit the boy."
Passive tense: "The boy was bitten by the dog."
Offer
Your offer is the most important copy of your direct mail piece, so don't rush it – take the time to create a powerful, compelling promotion that will grab your readers' attention and push them to take action.
Need help to print and mail your campaign?
Learn how to write killer copy for your direct mailings now!
Can we help you?
Call us on 866 306 8674
for free expert assistance.
Or try our
It's 5:27pm in Phoenix & we're in the office!